#5 Closed End Plastic Zippers
#5 Plastic Zipper
| | |
| --- | --- |
| Model: | 0231-10 |
| Size: | 5# |
| Type: | A/L |
| Material | Plastic/resin zipper |
| End Type | Closed-end |
Zipper Type: Close End
Feature: Auto Lock
Size:#5
Plastic Zipper with Delrin Teeth Size #5 Close End Delrin Zipper, which is popular zipper for tents, clothing, luggages, shoes, etc.
Fancy polyester fabric tape can be dyed into hundreds of beautiful colors.
Short and chunky plastic zipper teeth made of delrin/vislon/resin material.
Auto lock slider or non lock slider can be assembled on plastic zipper.
Zipper size
Classification
Close end
Open end
2 way close end
2 way open end
Chain
#3
√
√
√
√
#4
#5
√
√
√
√
√
#6
#7
#8
√
√
√
√
√
#9
#10
√
√
√
√
Recommend Application of Plastic Zippers
Main uses and size
Size
3#
4#
5#
6#
8#
10#
Female underwear, pant and skirts trousers
√
√
Trousers, children's clothing
√
√
√
Female chest shirt, casual wear
√
√
√
√
Uniforms, training suits, jeans
√
√
√
Hat, glove, luggage inner bag
√
√
√
√
Purse, luggage out bag, shoes, jacket
√
√
√
Ski jacket, down jacket
√
√
√
Duffle coat, leather coat
√
√
√
Suitcase
√
√
√
Sleepbag
√
√
√
Camping tent
√
√
√
√
Shoes & boots
√
√
√
Armament cover
√
√
Canopy (ship), the big tent
√
Canopy and framed tent
√
Teeth Color

Teeth Type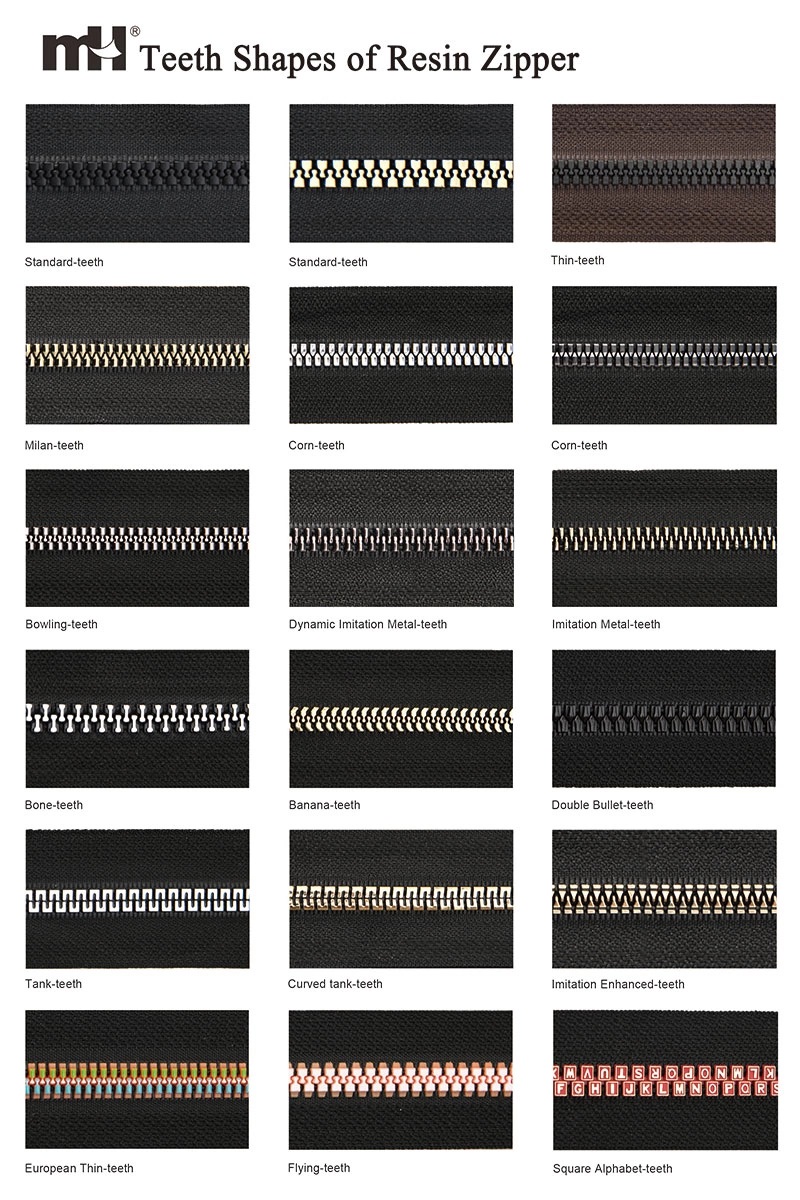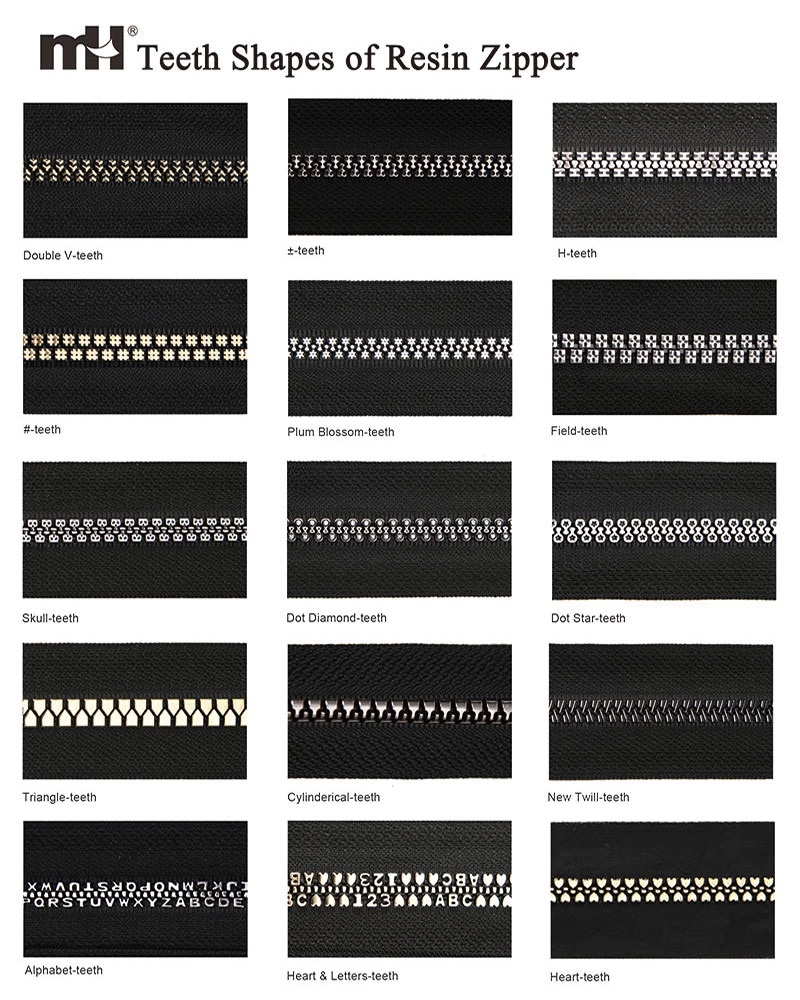 Color Card